To cater the scientific needs of the pharmacy profession, the institution has a fully equipped college building consisting of Laboratories with sophisticated state-of-the-art equipment, Lecture halls, seminar halls, and an airconditioned auditorium.
The laboratories in the institution have facilities, area, safety measures as recommended by the AICTE,PCI and Osmania University.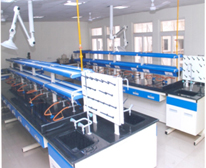 The Pharmaceutical Analysis Laboratory is strengthened with equipment including HPLC, UV-Visible spectrophotometers, conductometers and autotitrators.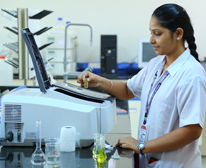 A complete and well maintained Library which is a temple of learning has a collection of over 10000 books, national and international journals, internet facilities, e-journals, etc. Students are encouraged to refer these books to improve their knowledge.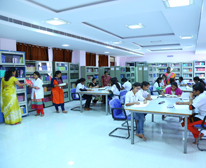 The Pharmaceutical Technology laboratory is well equipped with machinery to manufacture various dosage formulations. The equipments include multi compression tablet machine, mixers, granulators, filter press, triple roller mill, capsule and ointment filling machine, disintegration test apparatus and dissolution apparatus to name a few.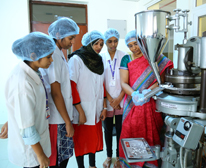 The students are permitted to access the computer lab during college hours. The Lab includes high end computer and server with high speed dedicated internet connectivity with 100 mbps band width. The entire campus is WI-FI enabled.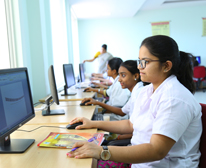 Hostel : A five-storied hostel building each floor triple occupancy rooms with attached bathrooms and quality amenities for comfortable stay and congenial academic pursuits.